I want you to imagine a doctor who meets with patients and never takes their vitals, asks questions, or looks over the patient… and then guesses at what is wrong.
… how successful do you think they would be in curing their patients ills?
Not very.
I hate to be the bearer of bad news… but if you ARE NOT tracking your stats… YOU WON'T IMPROVE. Tracking stats is only important if you want to get better. If you don't want to get better, you should just stop reading now…
Knowing your numbers allows you the insight to make educated decisions regarding where to spend your time improving…
In my experience, here are the most important stats for your golf game (and my suggestions for the cure):
#1 – Greens in Regulation (GIR)
As I told you yesterday, the Average Pro hit's 62% of greens in regulation… the Average Golfer only 22% of the time.
What does this mean to you? You have HUGE room for improvement. By increasing your greens in regulation, you can drop that score quick.
=> Get the for the Cure to More GIR
#2 – Putts Per Round (PPR)
The Average Pro has 28.5 Putts Per Round… the Average Golfer 37 Putts Per Round.
The easiest stroke in golf and the pro is beating the average golfer by almost 10 strokes… yet, I value putting as the SECOND most important stat. In fact, if you combine the GIR with PPR you are looking at almost 60% of your total strokes per round.
=> Get the Cure to Eliminating 3 Putting
#3 – Fairway Hit Percentage
Honestly, if you aren't that long of a hitter or have bad tempo… you might be struggling to find the fairway consistently… or leaving a mile to get home in two. If you get off to a poor start, you put yourself in a hole for recovering.
The Average Pro hits over 60% of the fairways (Francesco Molinari has hit 78% this year) while the average golfer hits only 21%.
=> Get the Cure to Hitting More Fairways
Certainly, there are other categories of stats you can work on (we'll cover those in the near future).
Let's assume you can increase your percentages by just 10% in each category – you would lower your score DRAMATICALLY… on average, our students beat the 10% improvement rate over the course of just a few short weeks… in every category.
And what if I told you that you could increase your consistency, lower your scores, and become more confident in less than 30 minutes a day?
I GUARANTEE IT
. I know because I've taught thousands of golfers to improve their golf games with my paint-by-numbers system… and I've developed fool proof systems, personal one to one coaching, blueprints, and strategies to guide golfers along the Single Digit path.
Click Here for the Blueprint to Lower Scoring
Imagine cracking more shots down the fairway, getting up and down more often, and virtually eliminating 3 putts… it's entirely possible in just a few minutes per day.
Fairways and greens,
Christian Henning, NASM-CPT, gfs
Director of Performance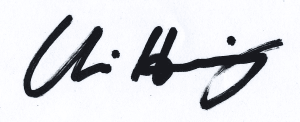 .
"Don't Wait For Luck – Golf Aggressive"
P.S. Here's just a few of the success stories from Single Digit Blueprint Students:
"Before I started this program (No More 3 Putts), I averaged about 70 percent from 10ft. After completing the drills and assessments, I ended up making 49 out of 50 putts from 10ft which was a 28 percent improvement. I have gained the confidence in my putter which I don't ever remember having." ~ Tyler VanHecke, South Dakota, USA
"Prior to the challenge I was good with my irons but again not always accurate. Now on the money with my irons and I gained distance so have shots into the green that I've never had before." ~ Deana Riley, California, USA
"Flexibility increased dramatically, no longer needed to sway off the ball to get that full turn. I also lost 10 pounds over the course of 42 days. Towards the end of the challenge I just started feeling more energized physically, where I could go play 18 and hit the range and not be sore the next day, even feeling like I had energy to play 36 holes. I am 51 and feeling the best I have in over 5 years." ~ Glenn Bowers, Michigan, USA
"I was playing with my normal group about halfway through the challenge and one of the guys asked if I had bought a new driver." ~ Daniel Kidd, PGA
"My regular playing partner had to leave town so we didn't get to play together for about a month. He likes to walk and because of hip issues I rode and we always had the same distance with each club. When he got back we played and he was surprised that I was walking. He was really shocked that I was out driving him by 20 yards. He though his clubs were dead. I finally told him about the challenge. Now he's looking to buy new clubs." ~ Dave Hanson, Illinois, USA