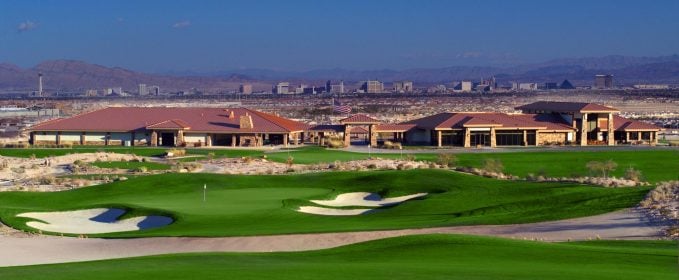 A few years ago, Rich and I were hanging out with a golf buddy in Las Vegas. We decided to head over to the Red Rock Casino and eat at the bar of the Yard House inside of the Red Rock Casino. This place is absolutely glorious!
If you like beer, check out all the beers they offer.
The cool thing about Yard House is that they brew their own beer on premise. Those big tubes in the picture you see are connected to the brewery. That's pretty cool!
We had just finished playing golf at Bear's Best that afternoon and were hungry.
Bear's Best didn't disappoint either. Amazing Scenery… and Rich learned he was pregnant before teeing off on the 8th hole!
Talk about pressure! LOL. I'll tell you more about Rich's pregnancy later…
As we sat at the bar, our buddy Jeff was telling us about this 'amazing new oil' that came from coconuts.
You could cook with it, you could use it for sex lube, it would help your joints feel better… and it could help you lose weight.
A damn miracle oil!
This discussion had my curiosity… and then Joe Rogan started talking about using this oil in his morning coffee.
Joe claimed that it would give you an energy boost beyond coffee alone and had the ability to put you into a fat burning state.
Well, these are all big claims… and I was skeptical. I hate the snake oil salesmen just trying to grab a quick buck.
As you know, I like to base everything I do on proven research and science. I'm not one to jump on the fads… and I could have written this article two or three years ago.
There just wasn't enough research.
Here's what I learned…
What are MCTs anyway?
MCTs are known by smart people as Medium-Chain Triglycerides. A form of saturated fatty acid.
There is research that shows MCTs can benefit your brain and improve your weight management.
Coconut oil is a great source of these MCTs. Roughly 65% of these good fatty acids are found in coconut oil.
Recently, people have created an 'upgraded' version of coconut oil in the form of concentrated MCTs. These are more popular today.
MCT Oil is just a concentrated and more potent version of coconut oil.
This makes it easier to cook with, squirt in your coffee and even take by the tablespoon if you wish.
Regular coconut oil is white and you need to scoop it out of its container with a spoon.
Other than that, the MCT is just a 100% pure concentrate with no other ingredients. However, this isn't all great by itself and you need to know a few things before buying MCT oil…
There are four types of MCT oils, which differ on the amount of carbons connected to the fat molecules.
Coconut oil is mostly just one type (lauric acid), and this is why people prefer concentrated MCTs. Coconut oil is a great source for lauric acid and it has been shown to have antibacterial, antimicrobial, and antiviral properties.
Just make sure you buy a HIGH QUALITY MCT oil that clearly states what the ingredients are and how it was made. The lower end ones use varying processes and may have 'filler' oils like omega-6.
MCTs can be found in a variety of sources such as butter from grass fed cows, certain cheese, palm oil, whole milk (drop the watered down crap) and full fat yogurt.
I have found that Onnit is a trustworthy company that backs their products with full disclosures. What you get is what they say you are getting, there are no shenanigans (is that still a word?).
So What's The Big Deal?
Well… as most of us consume a western diet, we've been lied to by food manufacturers, nutrition gurus, and just about anyone connected to the food industry.
They've all told us for decades that fat is evil!
This has led many people to believe all forms of saturated fats are harmful.
However, there's a ton of research that totally debunks this myth.
MCTs are absorbed more easily since there is less work for the body to digest it. The MCTs are sent directly to your liver, creating a thermogenic effect and can alter metabolism.
This is why many people claim these are burned by the body as energy instead of being stored as fat… and here's a list of reasons why MCT Oil may help you…
Five Reasons Why You Should Consume MCTs
1. Can help with body fat maintenance. MCTs help you feel 'full' longer.
A 2003 study published in The Journal of Obesity and Related Metabolic Disorders showed that after comparing long-term consumption of MCTs and LCTs on energy expenditure, body composition and fat oxidation in obese women, the MCTs have more significant effects. Substitution of MCTs for LCTs in a targeted energy balance diet proved to offer better prevention of long-term weight gain due to increases in energy expenditure and fat-burning.
A 2001 study published in The Journal of Nutrition compared body weight and body fat in groups of adults either consuming long-chain fats or medium-chain fats over a 12-week period. The energy, fat, protein and carbohydrate intakes did not differ significantly between the groups, only the types of fats they were receiving. After 12 weeks, the decrease in body weight and body fat was significantly greater in the MCT group than in the LCT group.
How do MCTs help with weight loss? Experimental studies demonstrate that dietary MCTs suppress fat deposition through enhanced thermogenesis and fat oxidation in both animals and humans.
2. Protects Your Heart
A 2010 study published in The Journal of Neutraceuticals and Functional Foods reported that MCTs can help prevent the development of metabolic syndrome — a term given to a cluster of metabolic disorders such as abdominal obesity, dyslipidemia, hypertension and impaired fasting glucose levels.
3. Can Improve Memory and Mood AND YOUR DIGESTION
A 2004 study published in The Journal of Neurobiology of Aging they found that the MCTs in coconut oil helped improved memory problems including Alzheimer's disease in older adults.
According to The Journal of Animal Feed and Sciences, when pigs were either fed a standard feed mixture (the control) or the same mixture supplemented with two grams each of caprylic or capric MCTs, the pigs receiving MCTs showed improvements in bacterial gut health, performance, growth and digestion of nutrients, including proteins and fiber.
4. MCT's Love to Kill Bad Things
MCTs are natural antibiotics that help balance bacteria in the gut.
Today's doctors are dealing with antibiotic resistance. MCTs are a good natural way to kill some of these baddies.
Known to be killed by medium-chain fats:
streptococcus (which causes strep throat, pneumonia and sinus infections)
straphylococcus (which causes food poisoning and urinary tract infections)
neisseria (which causes meningitis, gonorrhea and pelvic inflammatory diseases)
and some other strains that cause stomach viruses, candida, ulcers and sexually transmitted diseases.
Tons of good reasons…
Now, with all this said… I wouldn't overdo intake of MCTs. During my experiments, I was sent on a bathroom run in the early stages a few hours after consuming MCTs in my morning coffee.
If you are interest in giving MCTs a test run… here's where you can get quality MCT Oil at a great price:
Until tomorrow,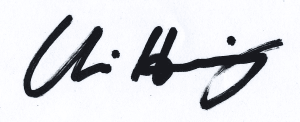 P.S. I just remembered I was gonna tell you more about how Rich became pregnant… We were on the 8th tee box of Bear's Best LV… the hole is a replica of Castle Pines in Colorado… I'm not sure which one.
As we approached the tee box, Rich got a phone call from his wife.
Rich sat in the cart while everyone else started to tee off. About two minutes later, he came up to the tee.
"Amy's Pregnant," he said.
The weird thing is that Rich had told us earlier in the round how he had a vasectomy recently… and we happened to be playing golf with a French Canadian ER Doctor (who told us some hilarious stories about ER visits).
Almost instantly the doctor says in his French Quebec accent… "I would get a paternity test"… then proceeded to tee off. LOL.
So Rich tee's off and understandably misses the fairway.
And that's how Rich became pregnant while playing golf… and the little boy is totally Rich's… he looks and acts just like Rich. No doubt he is going to grow up and play golf just like Rich.
And next time we are hanging out… buy me a beer at the Yard House and I'll tell you a few stories from our French Quebec Doctor buddy… you won't think about light bulbs the same ever again.
Sources:
https://draxe.com/the-truth-about-saturated-fat/
https://draxe.com/coconut-oil-benefits/
https://draxe.com/top-8-health-benefits-of-butter/