To help 1 million golfers lower their scores by the year 2020 and to help them enjoy playing golf more often. To achieve this we will share simple, practical, and proven solutions (no fads or gimmicks).
"Dig it out of the dirt, the way I did." Ben Hogan
When Robert, Rich, and I decided to form Golf Aggressive (GA), we decided to "Keep it real".
You won't find any bullshit gimmicks on Golf Aggressive. GA won't be selling out like the major golf publications for advertising dollars. Here at GA we will only promote what works. You will only find tried and true methods on this site from people we know and trust. Will we try to make a buck? Yep, but what we promote will be legit and PROVEN.
Unlike the major publications out there, GA puts everything to the test. All of our Golf Performance programs are designed and then tested on real golfers – delivering real results – and we share those results.
Our practice techniques, workout programs, and playing strategies are from tournament caliber professionals and battle hardened old-timers. Does this mean we don't try for the easy or simple route? When appropriate – yes – however, we have learned by observation that those chasing quick fixes usually end up last on the scoreboard or skins game.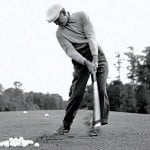 We do not believe in gimmicks, gadgets, or quick fixes. We believe in a focused blueprint approach to lowering your golf score. Ben Hogan was once asked for the secret to golf by a struggling tour pro, his response:
"Dig it out of the dirt, the way I did."
Promoting gimmicks or quick fixes only hurts you – the aspiring single digit handicap golfer or the 90's shooter. GA owes you the truth, you deserve it.
GA also believes in having fun… and not to be hard on ourselves…
GA's goal is to help golfers achieve the golf score of their dreams through increased health, confidence and to help spread health to others through golf.
We believe any golfer who wishes to break 90, 80, or 70 MUST FOCUS. This means a blueprint fashioned around progressive skills. Point A to point B… using your mind like a computer, building a powerful golf body, and mastering the basic golf skills required for consistency.
Everyone behind GA firmly believes that you can "make your own luck" by working hard on the range and using your mind on the course.
We hope to be your guiding light in the "golf fog" that has surrounded the game for decades.
Our Core Principles
We asked ourselves what golfers really wanted from the game… we even asked golfers what they wanted out of the game… essentially, the answer was the same… to have more fun and be COMPETITIVE.
To be competitive, you need to be able to score well on a consistent basis. Therefore, we agreed that the following three principles would serve every golfer… even if they just took one or two principles and applied them – their score's would come DOWN.
the mind to play smart golf, improve course management, and save valuable strokes.
the body to achieve peak physical performance by increasing power, endurance, flexibility, and overall health.
develop consistency with critical golf skills necessary to gain the confidence to consistently shoot lower scores.
Giving Back
Many years ago when I worked at Oak Tree Country Club in Edmond, OK – there was a junior golf program where we cut down and gripped over 200 golf clubs. The clubs were donated by the Spalding Company and were all brand new. They were odds and ends, but you could almost make an entire set out of them.
Myself and all of the pro's and bag-room guys set about cutting clubs and gripping them in record time. This memory will always stand out to me and I can remember the joy on the kids faces when they were actually given a club.
And as such, we are looking for a charity that will spread the game of golf to children and teach the values that golf embraces.
Without new players taking up the game of golf, golf will cease to exist as we know it. As the game begins to decline in terms of the number of people who play the game – what can we do about that?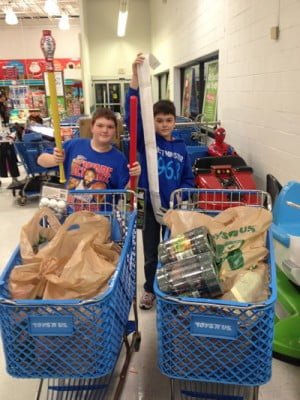 Further than that, I am a big believer in Toys for Tots. Christmas can be a joyous time if you have plenty, but it can be downright depressing if you are a have not. No child should suffer when we all have so much we can give back. Over the past few years, we have given several hundred toys to children during Christmas thanks to the wonderful Marine program Toys for Tots. Our goals increase each year, and we hope to spread the spirit of giving along with your help.
Golf Aggressive isn't just Robert, Rich, and Chris – it's you too.
Although we can't fix all of the problems, we can do our part in our small corner of the World.
Together, we can spread the health benefits of golf, the lessons golf teaches us that translate to the real world, and also ensure this great game will be handed down to the next generation and beyond…
Pull the trigger,