Two weeks have gone by with our Power and Distance Challenge test group. The early results from the group and in particular, Joe Connolly are VERY encouraging. Joe's added 3-5 yards on his short irons, 5-10 yards on mid-irons, and a whopping 22 yards to his driver!
I would be pleased with these results at the END of the 42 days, but on day 14?!?! WOW.
Our improved system is being proven, and I wanted to take this week to share with you some of the drills we have given our test group that have helped them add yards to every club in their bag.
All week long, I'll be delivering some timeless drills from the likes of Nick Faldo, Tom Watson, Jack Nicklaus, and even Ben Hogan. I CHALLENGE YOU TO PRACTICE THESE DRILLS ALL WEEK LONG AND LET ME KNOW IF YOU IMPROVED.
Most likely, you won't achieve the dramatic and fast yardage gains like our P&D Challenge Group has so far…
… mainly because they are also using our custom designed power workouts, flexibility routines, and receiving personal one-on-one coaching… but, you can still add distance and improve your accuracy!
=> Click Here to Boost Your Distance by Up to 22 Yards or More
This week's lesson plan for our test group is teaching them how to increase and decrease tension for more distance. You see, tension can be both good AND bad for your swing…
The secret is to know where you must CREATE tension and where you must RELIEVE tension.
Keep an eye on your inbox each day, and I will share hand-picked drills to help you create tension in the right places… while at the same time reducing tension where it can destroy your swing.
Every drill this week is geared towards adding more distance to your swing. Like I mentioned above, Joe added a whopping 22 yards to his driver in 14 days!
In a nutshell, you NEED tension in your power coil to have any sort of decent distance. Yet, tension can also RUIN your swing if you are tense in your hands and arms.
So… let's start with grip pressure…
Most amateurs grip the club too hard, and that zaps power AND accuracy.
Jack Nicklaus famously told Greg Norman before the 1986 British Open at Turnberry, "Keep your grip pressure consistent throughout the day." When you feel pressure, you tighten up, you don't think as clearly, and you rush things… I think we all know how Greg went on to crush the competition. BTW, I hope Greg gets healthy enough to swing a golf club soon…
When you white knuckle the golf grip, you lose the feel for the clubhead and you've basically created a DEATH GRIP. A white knuckle grip also inhibits the club release, shortens the backswing, and all kinds of other bad power killing things…
The first drills I want you to practice this week are ones I've seen Tom Watson practice… I'm not sure what these are even called, but are great to use on the tee box during a match or on the driving range to help reduce grip pressure and overall tension.
Grip Tension Drill #1
"I turn the club over so I'm holding it near the clubhead and swing the grip end a few times. It's very light that way, so when you turn the club back the right way around, the clbhead feels like it weighs 5 pounds. You can feel it again. 'Swing the clubhead' is always a good thought under pressure."
Grip Tension Drill #2
Well, I can't give away all these goodies on day one! Tune in tomorrow for tip #2…
Fairways and greens,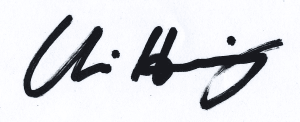 P.S. I challenge you to hit the range every day this week and work on decreasing grip tension and creating a consistent grip pressure for the entire swing. Give Tom's drill a try at the range and email me tomorrow and let me know how that worked for you.
P.P.S. If you want to maximize your distance results and add up to 22 yards to your driver like Joe did, perform the drills I send you this week along with Core to Score: The Ultimate Key to Unlocking More Power.