Fitness for golf… fitness for health… both can be achieved with one workout. To be honest, golf is as close to real life movements as you will get. Rotation, posture, power, static holds, it has everything… and in the span of just a few seconds. In addition, endurance plays a big role in your health as well as golf.
And you don't need to be a gym rat to have success and drop unwanted pounds of fat and become more flexible.
In today's podcast, we are going to talk about better ways to do cardio, why flexibility matters, and how to keep yourself motivated.
Give the podcast a listen here:
Golf: Why Fitness Matters to Your Game and Life
Today's Podcast Topics Include
2:22 Whataburger Sponsorship request
4:00 Why being flexible matters for golf
6:52 You don't need a long workout
9:00 Why long boring cardio sucks and you should stop doing it
10:00 Eye test for the best exercise tools at a gym
11:00 Why you want an athletic look
11:43 Chris is preparing for Zombie apocalypse
17:15 Too much cardio can cause heart damage
23:00 Why shorter workouts are better
23:35 Rich Challenges Chris to 30 minute runs at full speed
29:00 Being smart with better fitness programming for golf
36:11 The Most Interesting Golfer in the World Warmup review
45:00 You should be able to play 36 holes without pain or exhaustion
51:00 Dove Mountain golf ball donor speaks out
52:00 Jack Nicklaus hates the average golfer and proved it
60:00 How to be imperfectly perfect and keep your workout momentum
64:00 Two Head Kangaroos under Rich's desk
65:00 Rich's 45 pound fat loss
Listen to the Game Podcast on Your Mobile Device
Links From The Show: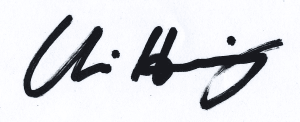 Comments
comments